Hellcab production page
HELLCAB by Will Kern
Directed by Stacey Connelly
Production design by Andrea Caillouet
EXTENDED FOR ONE MORE NIGHT! FRIDAY, JUNE 7th @ 8PM
May 16-June 2, 2013 Thursday, Friday and Saturday @ 8pm, Sunday @ 2:30pm
Featuring: Keith Berry, Nico Bonacci, Elizabeth Anne Cave, Kareem Dahab, Taylor Mobley, EJ Roberts and Gloria Sanchez-Molina
Hellcab is a eighty-minute joy ride created through a collection of scenes from a day in the life of a Chicago cabbie. Director Stacey Connelly, playwright Will Kern and visual artist Andrea Caillouet bring a cabbie's long day's journey to life. Fares from a dangerous trio of druggies, a piggish mini-capitalist, a benumbed rape victim, a drunken woman on welfare, and a randy couple on the way to a motel are alternately frightening, hilarious and poignant. These sharply etched blackouts and cameos are capped by a stunning and very touching final scene.
(Adult content, not recommended for children)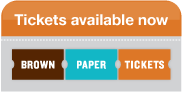 a video preview (CAUTION: Contains Adult Language)

A shout out from the author to the Rep
Some facts from our Dramaturg Sam Weiner
Meet our Production Designer
Andréa Caillouet is a conceptual artist and graphic designer living and working in San Antonio. Her understated videos and installations dwell upon commonplace subjects that reveal the equilibrium of the human condition. Acting as a catalyst for meditation, her site-specific interventions employ the minutiae of everyday life, guiding viewers toward introspective interaction with her works.
In 2007, curiosity led her to take a job as a taxi driver resulting in an installation for Artpace Window Works. In Drive, Caillouet frosted the window façade of the exhibition space, selectively exposing a series of trapezoidal shapes that represent the profile of car windows. Viewed only from the exterior of the building from dusk until dawn, video projections cast light into the translucent shapes, illuminating the landscape seen while riding in a car. Seemingly drawn from Americana, the domestic scenes depict grassy lawns, packed driveways, and sunset vistas. By inverting our sense of space-the interior and exterior, urban and domestic-Caillouet disrupts conventional order to reconstruct our interpretation of residential environments. The dizzying effect of vacillating focus and speeding images creates a heightened level of awareness, similar to the experience of traveling in unfamiliar areas.
AtticRep is thrilled to collaborate with Andrea on Hellcab by Will Kern. Her personal experiences and spare sensibilities make her an incredible addition to this production.